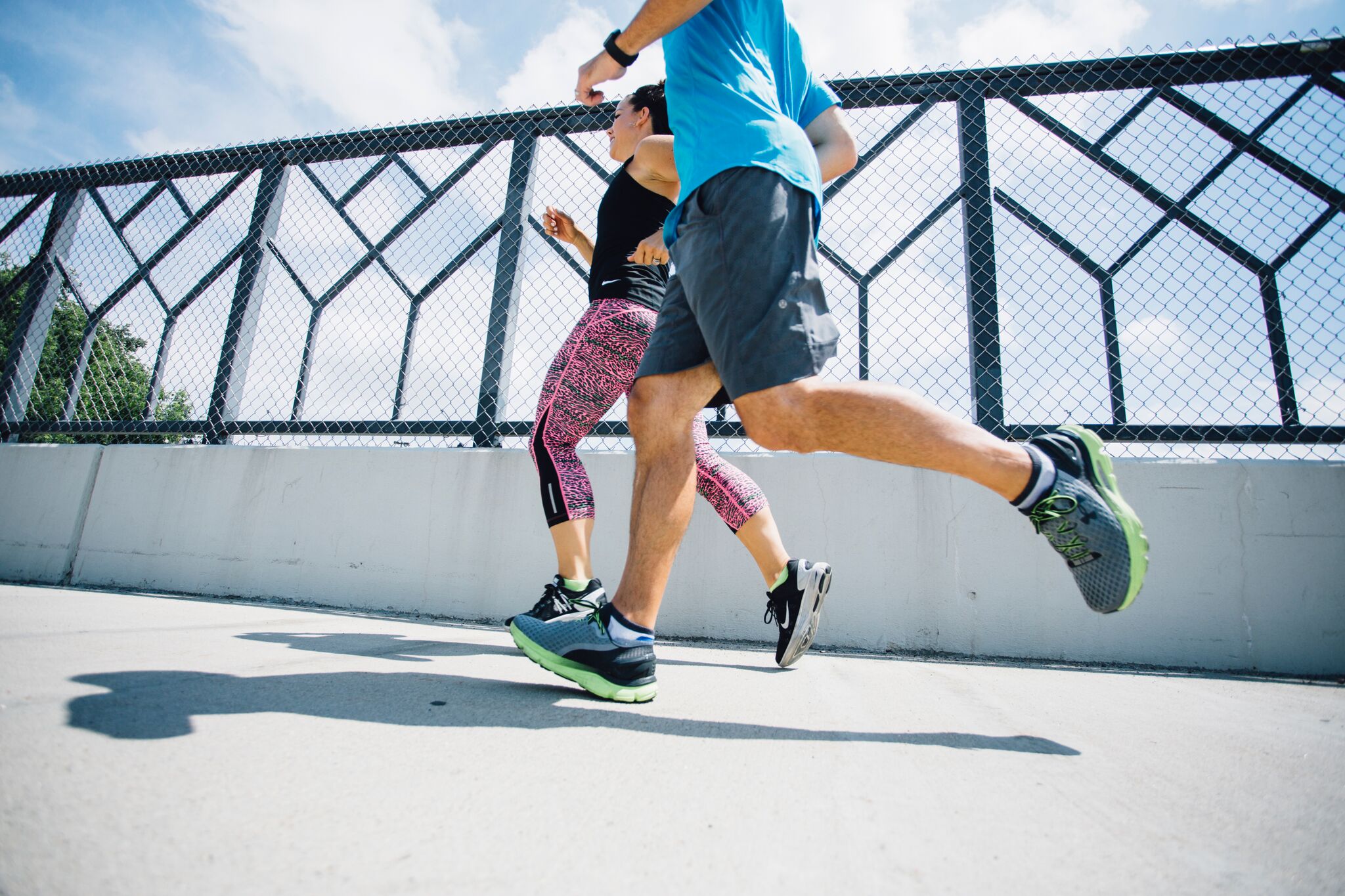 Many of us are headed out in search of some sunshine and warm weather over the next few weeks. Here are a couple of our favorite travel workouts to help you stay on track!
Travel Workout One
Warm Up
3 minutes easy
3 minutes moderate
3 min to feel out and built up to your one mile time trial pace
1 min per side hip opener – runners lunge into pigeon
Workout Prep - 3 rounds
Single leg squat x 5 per side
Single leg toe touch x 7 per side (opposite led/opposite arm, slight bend in your knees)
Workout
8 min Every Minute on the Minute (EMOM)

Odd minute: recovery run -OR- switch between squats, butterfly sit-ups, push-ups, plank
Even minute: Fast & aggressive (building towards all out mile pace)
2 min rest

1 mile time trial. How fast can you cover a mile? This should be your all out, nothing left pace.
Mobility
2 min per side of shin to wall
Travel Workout Two
Warm Up
2 minutes easy
2 minutes moderate
2-3 minutes building to find your 2 minute interval pace
Workout Prep - 5 Sets of this preventative work. Barefoot if possible.
Single leg squat and 3 point touch. Touch the ground to the left, center and right of your standing leg. Keep the core engaged, working on balance.
Lateral bound and land x 6 times. Facing the same direction, jump laterally off one foot and land softly on the opposite foot.
Workout
2 min max distance
2 min rest
4 min max distance
2 min rest
8 min max distance
2 min rest
4 min max distance
2 min rest
2 min max distance
*Can you match the same distance every effort? At what point do you break? This is 100% based on feel so how did this change things for you?
Mobility
2 min per side of shin to wall