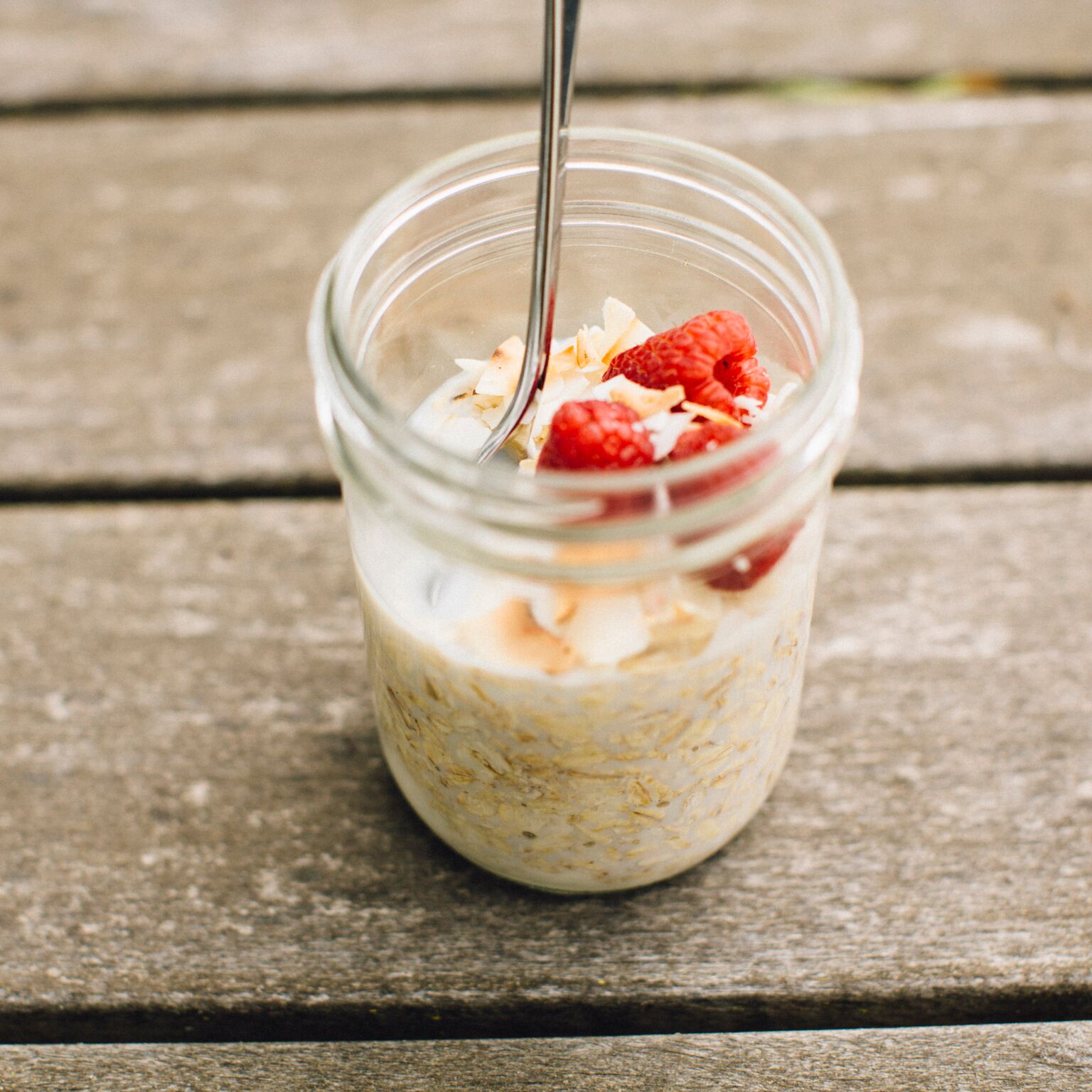 If you haven't noticed, our whole team is obsessed with overnight oats. If you've never tried this delectable creation, you're missing out. It's a perfect grab and go breakfast and it's creamier, denser and so much tastier than stove top oats. And, there are so many different iterations and combinations to make it perfect for you. Here is one of our favorite, classic recipes:
Ingredients:
1/3 cup plain Greek yogurt
1/2 cup (heaping) rolled oats (Make it gluten free by using gluten free oats!)
2/3 cup unsweetened milk of choice (We love almond milk or coconut milk.)
1 tablespoon chia seeds or ground flaxmeal
1/2 teaspoon vanilla extract
Pinch of salt
0-2 tablespoons honey or maple syrup (We use 1/2 mashed banana instead.)
berries of your choice
you can also add coconut, almond slivers, gogi berries, the list goes on forever!
Instructions:
Whisk together all ingredients in a medium-sized mixing bowl. Spoon into a jar with a tight-fitting lid.
Close and refrigerate for at least 4 hours, but preferably overnight before eating.
Enjoy! Seriously that easy!