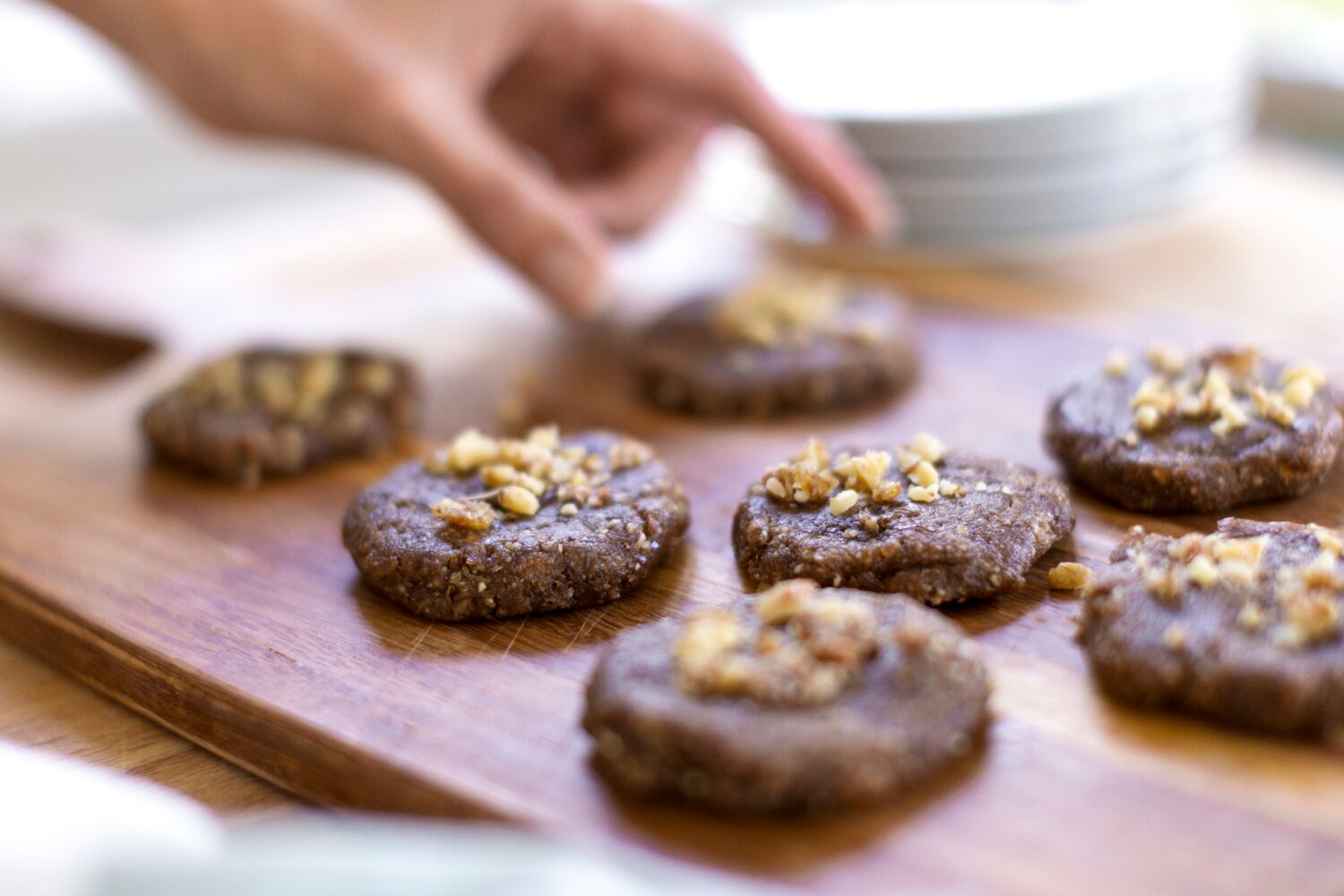 We all need that sweet treat ready for the long weekend ... but don't let it throw you off your nutrition plan. We gotchu!
Ingredients
1⁄3 cup pecans
1⁄4 cup almonds
3⁄4 cup pitted dates (8 large dates) 1⁄4 cup ground flaxseed
3 Tbsp. canned pumpkin
1 tsp. vanilla
11⁄2 tsp. pumpkin pie spice
1⁄2 tsp. cinnamondash of salt
Directions
Lay out a piece of parchment/wax paper or a have a plate handy.
Pulse pecans and almonds in food processor until until they reach a fine crumb. Place in a medium bowl and set set aside.
Pulse dates in food processor until they form a smooth paste.
Add back in the processed nuts with the dates along with the rest of the ingredients and process until everything is well combined. You may need to mix it a bit with your hands to ensure everything is incorporated.
Remove "dough" and form into a large ball. Then form into 8 balls and flatten to form "cookies."
Store in the refrigerator.