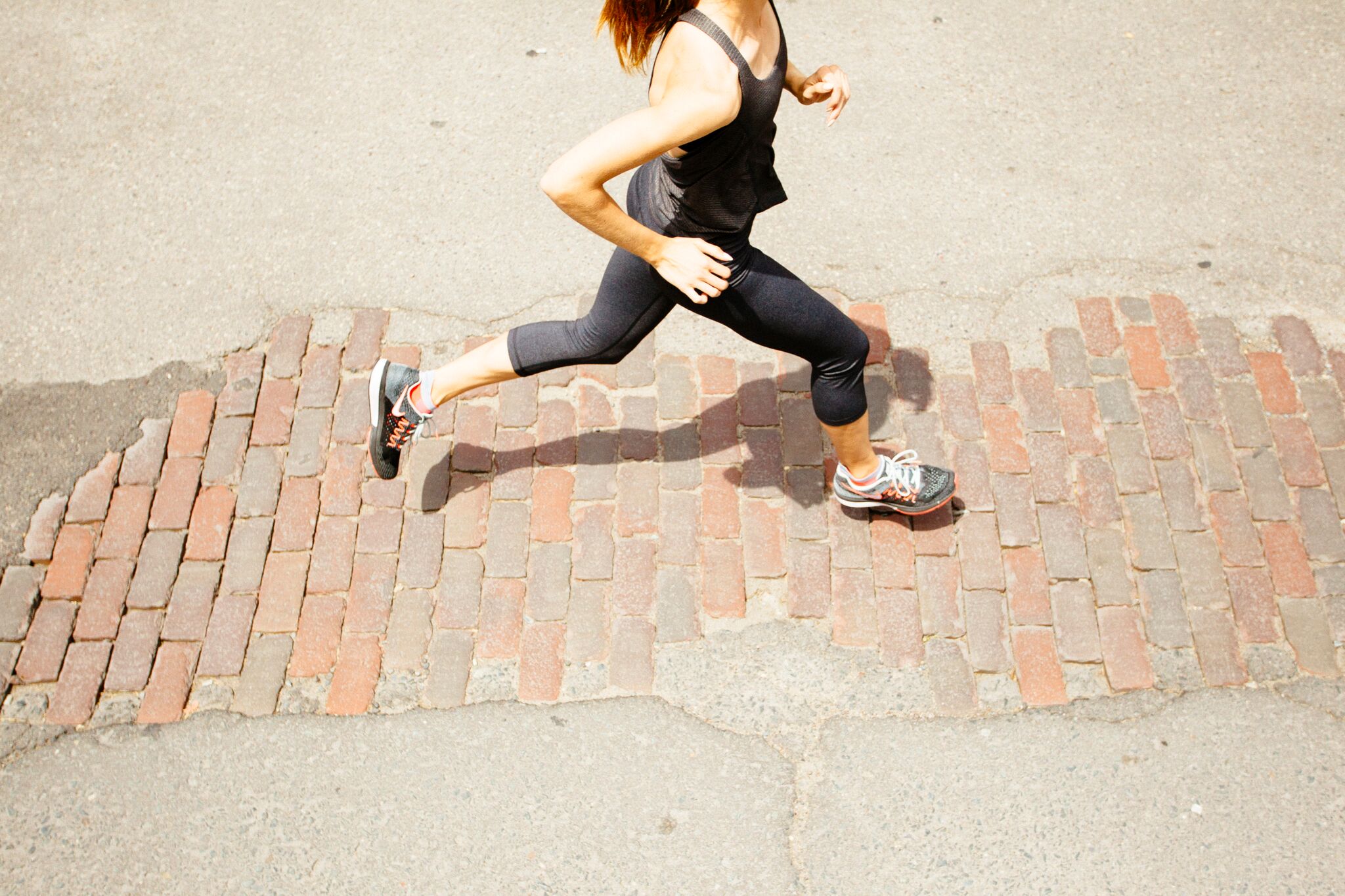 Have you tried a Stride class yet? If not, you're missing out on an incredible cardio workout, as well as an opportunity to get faster and hone your running mechanics. Come give it a shot - same interval format as Tread & Shred, and So. Much. Fun!!
We visited a stage in our training over the winter where we targeted hills. We sprinted, we climbed, and we grinded through hill after hill. This month we are bringing back the topic of incline, but taking a different approach because our focus will have a more gradual impact. Every time you come into Stride this month there will be incline. Every. Single. Minute. This is not meant to freak you out!! It is more about relating to mechanics and creating an environment similar to running outside. When we run outside there is a constant eb and flow of inclines and declines. As we get into the road racing circuit during the summer and fall it is important to train our bodies to adapt and adjust to small grades of incline.
Incline running of any percentage is one of the most versatile and beneficial workouts a runner can do. Hills promote efficient running form. You train your body to take quicker steps and pick up your knees, which translates to a flat surface as quicker turnover. We can also utilize small climbs for strength training. Running up an incline places the same demand on your muscles as weight training. Your glutes, quads, hamstrings, and calves must "lift" you up the slope but they're more specific to running.
Do not fret, when we say incline, you will not be running anything more than a 6% so that you can push the paces while maintaining a hill.
These types of workouts improve many aspects of your running so that you ultimately become a better runner. You'll have more power, resilience to injury, speed, and endurance.
What's not to love? It's all about the gradual climb!
All Hail the TreadMighty,
Laura