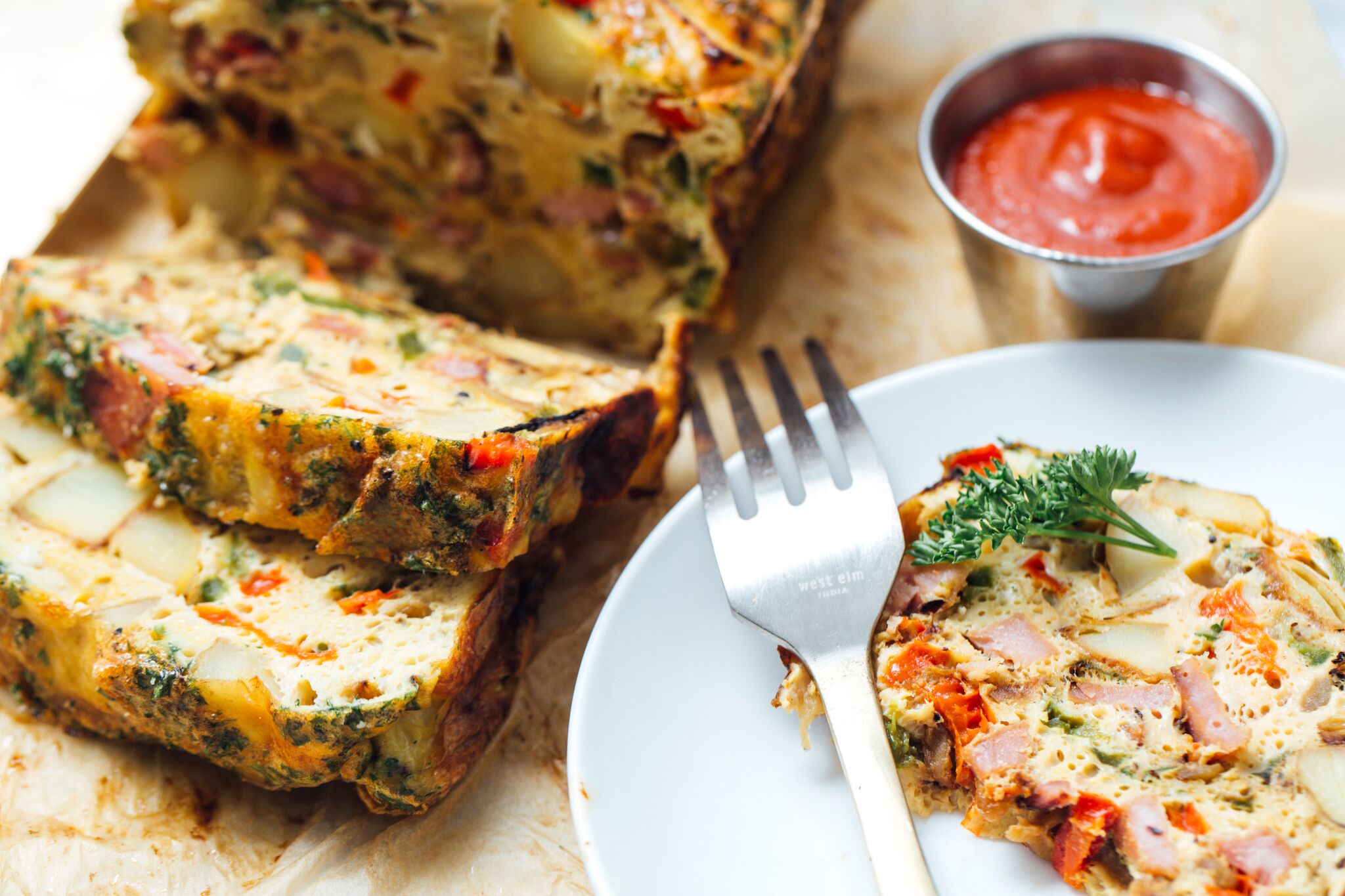 We've got just the thing to start your mama's day off right. This egg bake is quick, easy and delicious and keeps beautifully for left overs! Enjoy!
Ingredients
10 eggs
2 russet potatoes or sweet potatoes, sliced
1 onion, sliced
2 garlic cloves, minced
1 cup ham, cut into cubes
1 bell pepper, diced
1 Tbsp. fresh parsley, minced
Cooking fat
Sea salt and freshly ground black pepper
Directions
Melt cooking fat in a skillet over medium heat.
Add the sliced potatoes, season with salt and pepper, and cook for 8 to 10 minutes.
Add the onion and garlic, and cook for another 8 to 10 minutes.
Place the ham and bell pepper in the pan with the sliced potatoes. Stir and cook for another 5 to 6 minutes.
Preheat oven to 400° F.
Line a loaf pan with parchment paper.
In a bowl, whisk the eggs and fresh parsley together, and season with salt and pepper.
Place the ham-potato mix in the loaf pan.
Pour the eggs, on top of the ham mixture, place in the oven, and cook 20 to 25 minutes.
Let rest 4 to 5 minutes before slicing and serving.