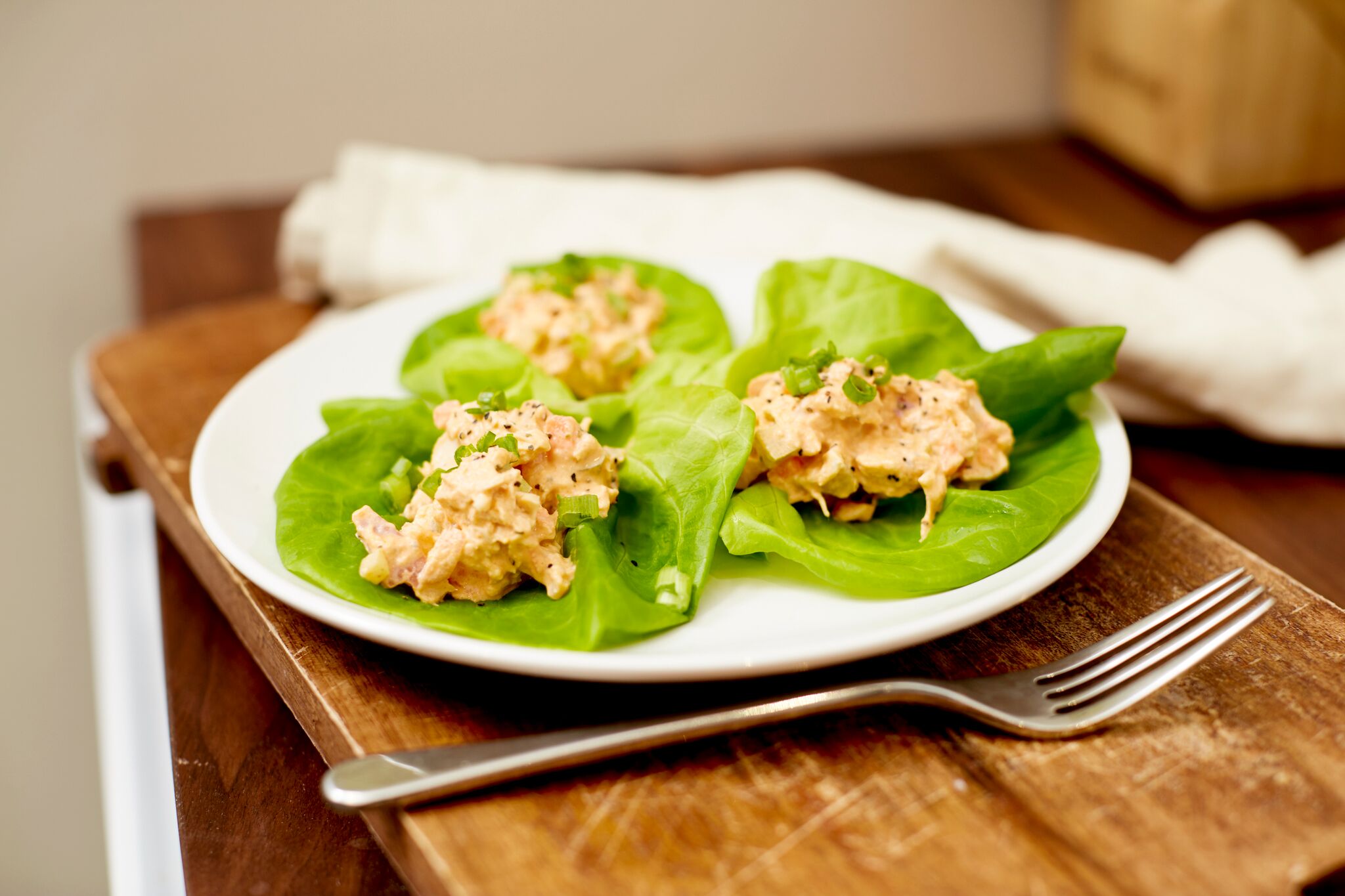 These buffalo chicken salad lettuce wraps have us thinking spring ... despite what's going on outside! :) Try 'em - you'll love 'em!
Ingredients
1 pound cooked chicken, chopped 1⁄4 red onion, minced

1 small carrot, minced

1 stalk of celery, minced

1⁄2 cup homemade mayo

1⁄4 cup Frank's Hot Sauce

Salt and pepper, to taste

Butter lettuce or iceberg lettuce Chopped green onions, to garnish
Homemade Mayo
2 egg yolks

1 cup of light olive oil

1 tsp Dijon mustard

4 tsp fresh lemon juice 1 pinch of salt
Directions
Make the homemade mayo
Place the egg yolks, 1 tsp of the lemon juice, the mustard and the pinch of salt in a bowl or in the bowl of your food processor or blender

Blend everything together and slowly add the oil. An emulsion will eventually start to form and you'll be able to pour in the oil more quickly. Your mayonnaise should be quite thick when all the oil is incorporated and you can then add the remaining lemon juice and blend it in with the mayonnaise

Place chicken, onion, carrot, celery, mayo, hot sauce, and salt and pepper in the bowl and mix well until combined

Place chicken salad in a lettuce leaf and sprinkle with green onions and goat cheese crumbles

Eat up! Easy peasy!