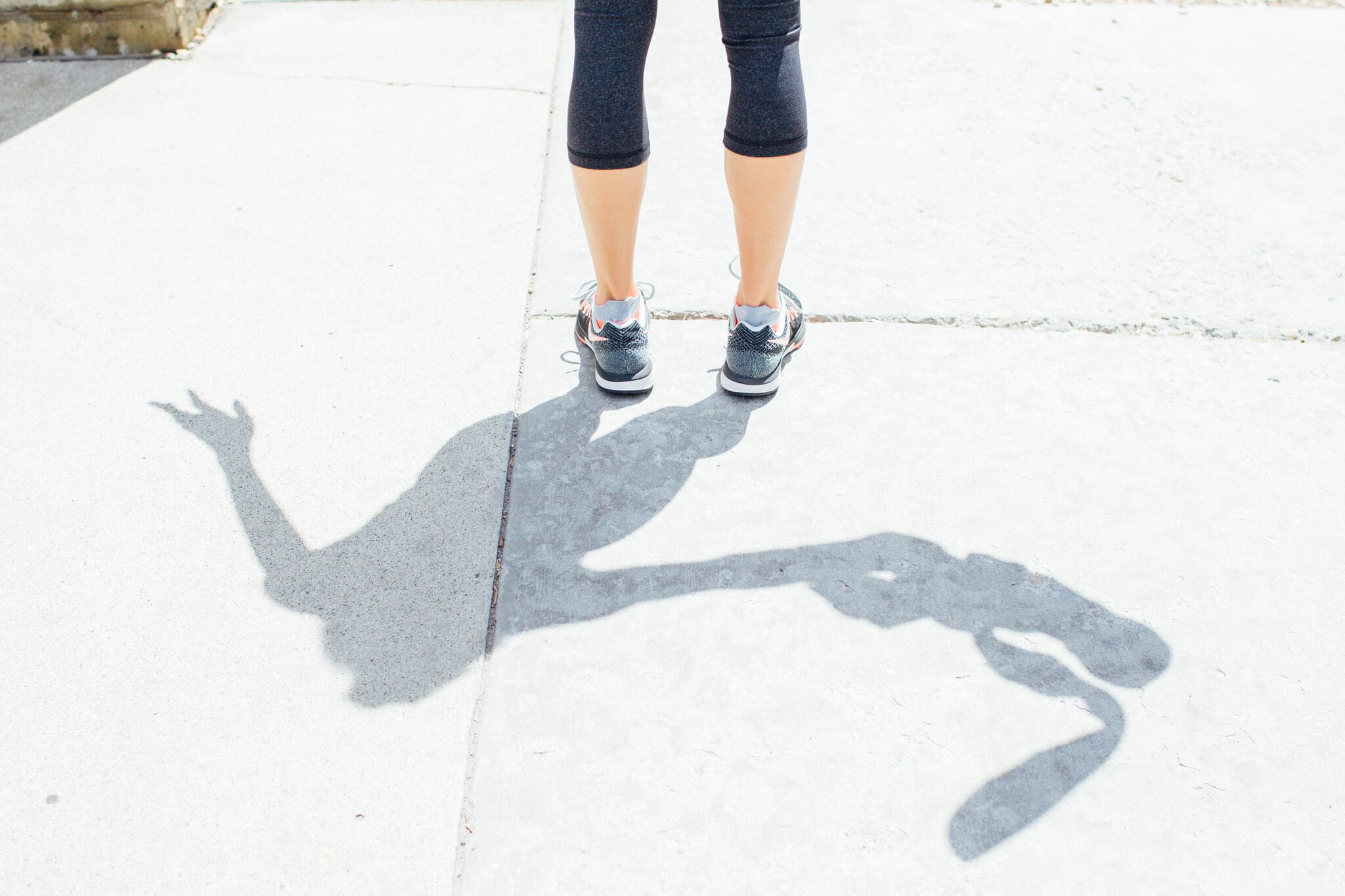 The ability to get faster, stronger, and healthier is something that we chase every day of our lives at Fly Feet Running. We have built a lifestyle on the premise that movement can transform our bodies and minds. It is one the most personal, yet community-driven activities I've ever participated in. I have used the sport of running as a a relentless motivator, a stepping stone towards greater confidence, and even a moment of solace. I've seen running do this for countless people in my life, which is why I'm such a firm believer in the power of this sport.
One of the most profound and inspiring journeys I've come to know is Gabe Grunewald. If you've never heard the phrase, Brave Like Gabe, then get ready for a complete redefinition of what 'brave' means to you. Gabe is a lot of different things. I know her personally as a friend and former track teammate at the University of Minnesota. She is also a professional runner, US Champion, cancer survivor, and also current cancer patient. Gabe has been battling cancer since 2009. She has had to look cancer in the face four different times since then and always continues on a path forward with determination and optimism. She chose to continue to train after each diagnosis because she chose running as her refuge, her clarity, and her support. The mental boost from daily movement is something Gabe wants to share with all people facing adversity, and this is something Fly Feet will always stand behind.
These trials have led her to a way of life that embraces the uncomfortable, accepts and acknowledges the hard times, and transcends her bravery to others. This is exactly why I want to share her story with our Fly Feet Running community. Gabe's journey is unmatched and truly remarkable, but there are pieces of it that every single person can relate to. Her mission is to fight for and never give up on the things that make her feel alive. I've come to learn from our community that we each face adversity in some kind of way. Every day you show up to Fly Feet you have chosen to move and train and grow even knowing it's going to be physically and emotionally challenging to get through.
Gabe has started her own foundation, Brave Like Gabe, to inspire and support everyone on their personal health and fitness journey. On May 20th she is hosting her first 5k run to support research for rare cancers like Adenoid Cystic Carcinoma (ACC), which is what Gabe is currently living with. There are 1224 new diagnoses of this rare cancer every year so this 5k is trying to bring that number together on what special day to move in the way Gabe knows best, run. We hope to see you there!
All Hail the TreadMighty,
Laura