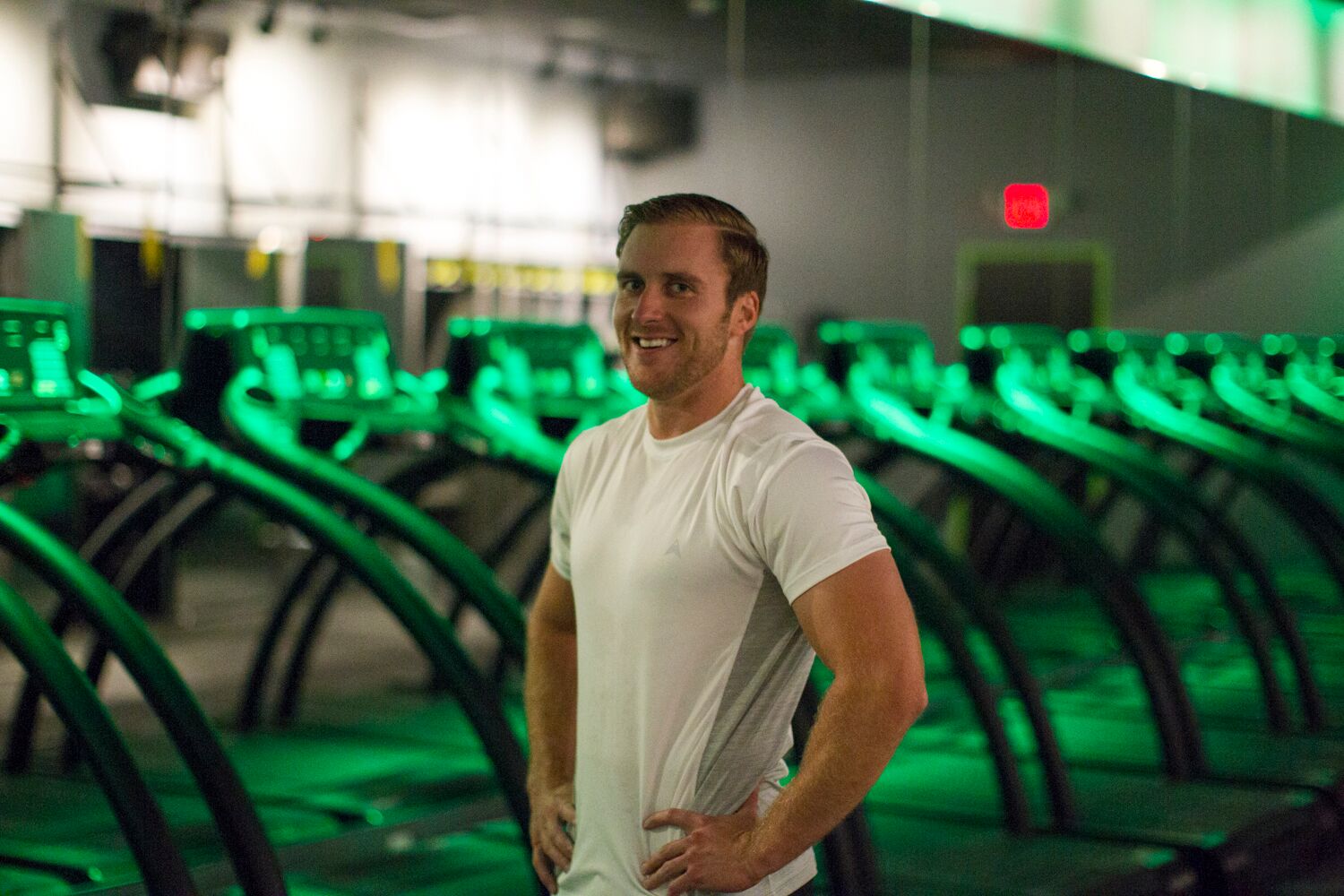 This week, the coaches wanted to give a shout out to one of our long time members, Nick B. He has specifically inspired all of our coaching staff day in and day out.
Nick has been a part of the Fly Feet family since he happened upon a FFR ad on a friend's facebook almost a full year ago and was hooked ever since. As one of the faithful 5:30am crowd, Nick is a straight crusher and he shows that in every aspect of every workout that we throw at him. We can say that not just because he his stupid fast and can throw around a respectable amount of weight, but because he has become a master at finding his personal edge and pushing it each day.
But, It wasn't always this way. Nick is by nature very competitive and he used to define his success based on how quickly he finished the workouts in relation to his peers instead of listening to his body. (This totally resonated with me, as this is my bent as well!) But, one day he took a risk and took the coaches at our word when we told him to push to his breaking point instead of just try to finish first. Since then we have seen his fitness and overall mental game grow exponentially. We can vouch for the fact he leads the pack and lays his all on the line, truly giving everything he has with each effort. As pretty much all of you know that is really hard to do every workout and it doesn't cease to amaze us. He has shared that this has changed his mental game both in and outside of the studio! It gives us so much joy to see him continue to shatter his PRs and goals in fitness and beyond the green endorphin party room.
Here are 7 things you need to know about Nick:
Halfway through his first Fly Feet class he decided he was never coming back because it was miserable... By the time he got home he emailed Kristin and signed up for a membership!

He has gone bungee jumping and free fell 440ft in New Zealand
He is known by the coaches as "Nick that specially requested Treadmighty 2.0" because he didn't want to miss it. Um what!?

He knows every word to "The Sign" by Ace of Base

His guilty pleasure is Mac and Cheese

He is currently working as an IT consultant but his dream job is being a Football Coach

His motto is: "Earn the Day."
"Do everything with a purpose and you can look back at your day and be proud of what you accomplished. FFR has definitely done that for my workouts and I try to carry that attitude in all aspects of my life." - Nick B.