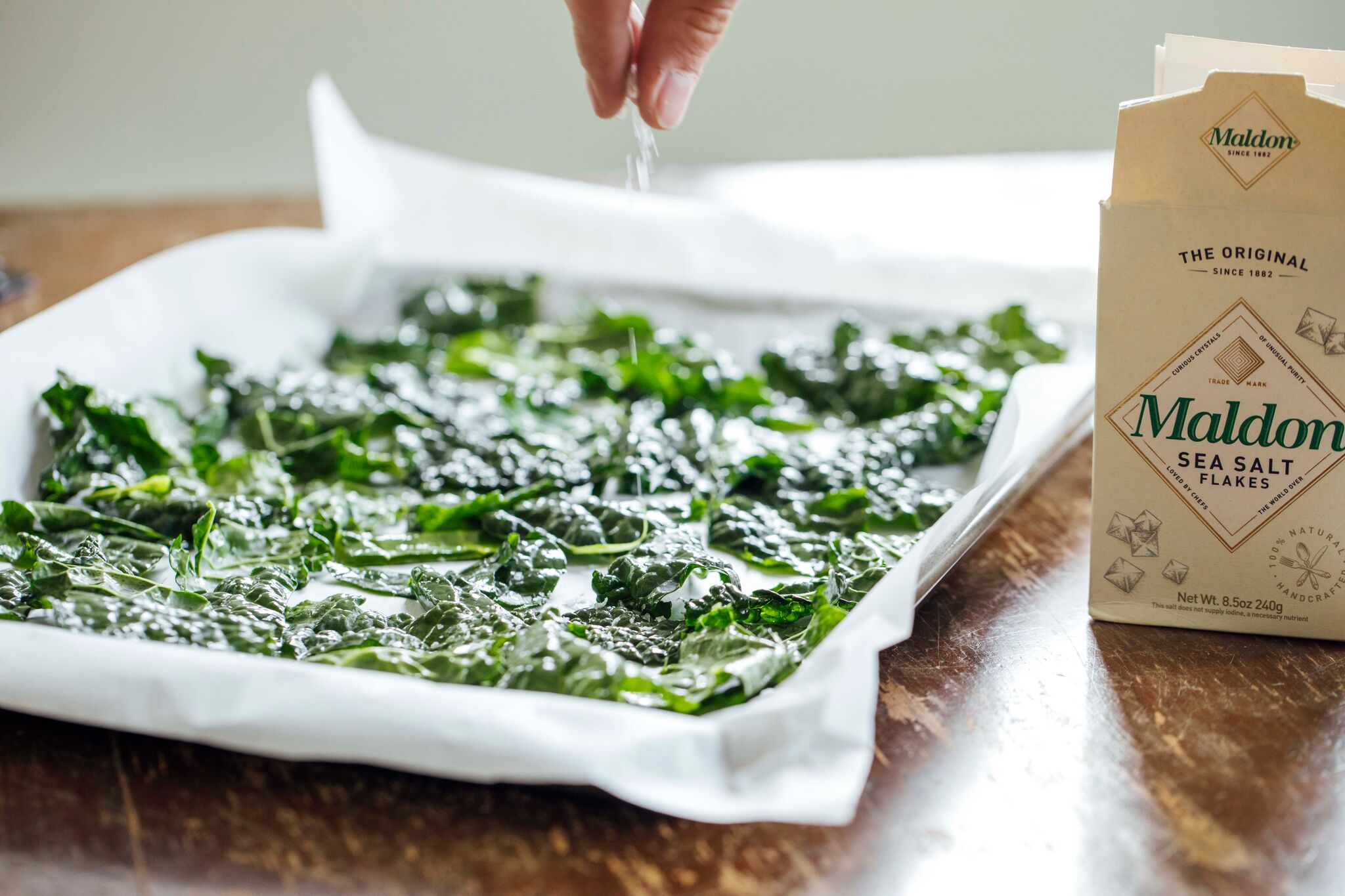 Even people who don't like Kale will love these ... and this recipe is fool proof!!
Ingredients
1⁄2 bunch of kale
1-2 tbsp of extra virgin olive oil (you need enough to coat the leaves)
Sea Salt (you can add any kind of spices!)
Directions
Wash & dry the kale.
Using your hands or a knife separate the leaf from the stem. The stem does not bake well.
Rip or cut the leaves into chip sizes.
Place the kale in a bowl.
Pour the olive oil over the kale.
Sprinkle salt over the leaves. Sprinkle according to you preference.
Place leaves on a baking sheet with parchment paper.
Bake at 300 degrees for 20-30 minutes. *I found the more kale on the baking sheet the longer it takes for the chips to bake.
After 15 minutes of baking watch the leaves carefully. If they burn they taste bitter.
When the chips are crispy they are done. If you have some leaves that are still soft just put those back in the oven for a little longer.