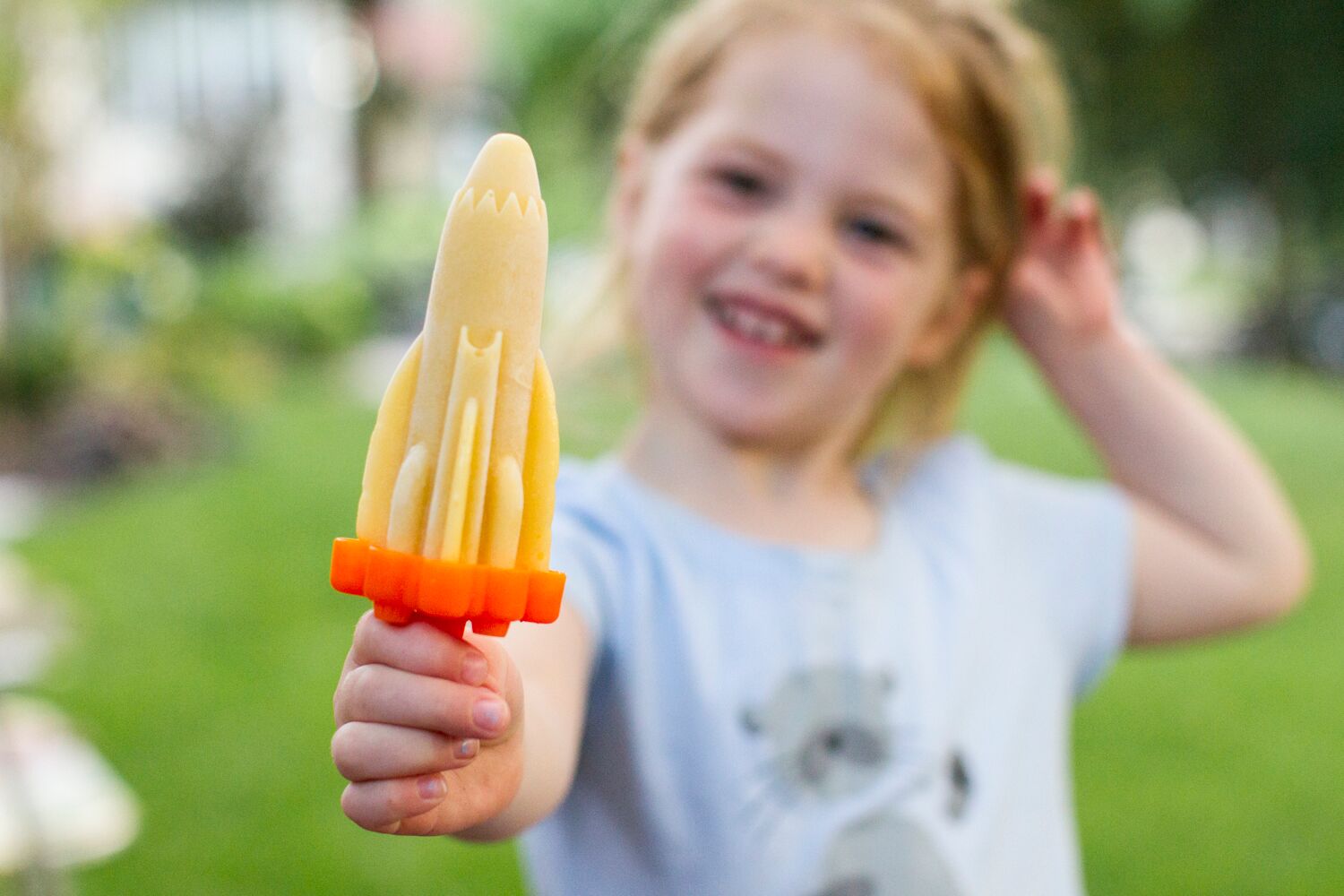 We aren't going out without a fight. We are holding on to the last weeks of summer. That's why we're making delicious Mango Orange Cream Pops! Super kid-friendly, old fashioned ice cream truck fave, and SO easy!
1 pound frozen mango chunks, thawed
½ cup orange juice (from about 3 oranges
2 tablespoons orange juice concentrate
2 tablespoons orange zest
¾ cup coconut milk
Directions
Combine all ingredients into a blender. Buzz until smooth

Pour into ice pop molds and freeze until solid, at least 4 hours but ideally overnight.

Remove ice pops from their molds and store in the freezer, individually wrapped in plastic.

VOILA!