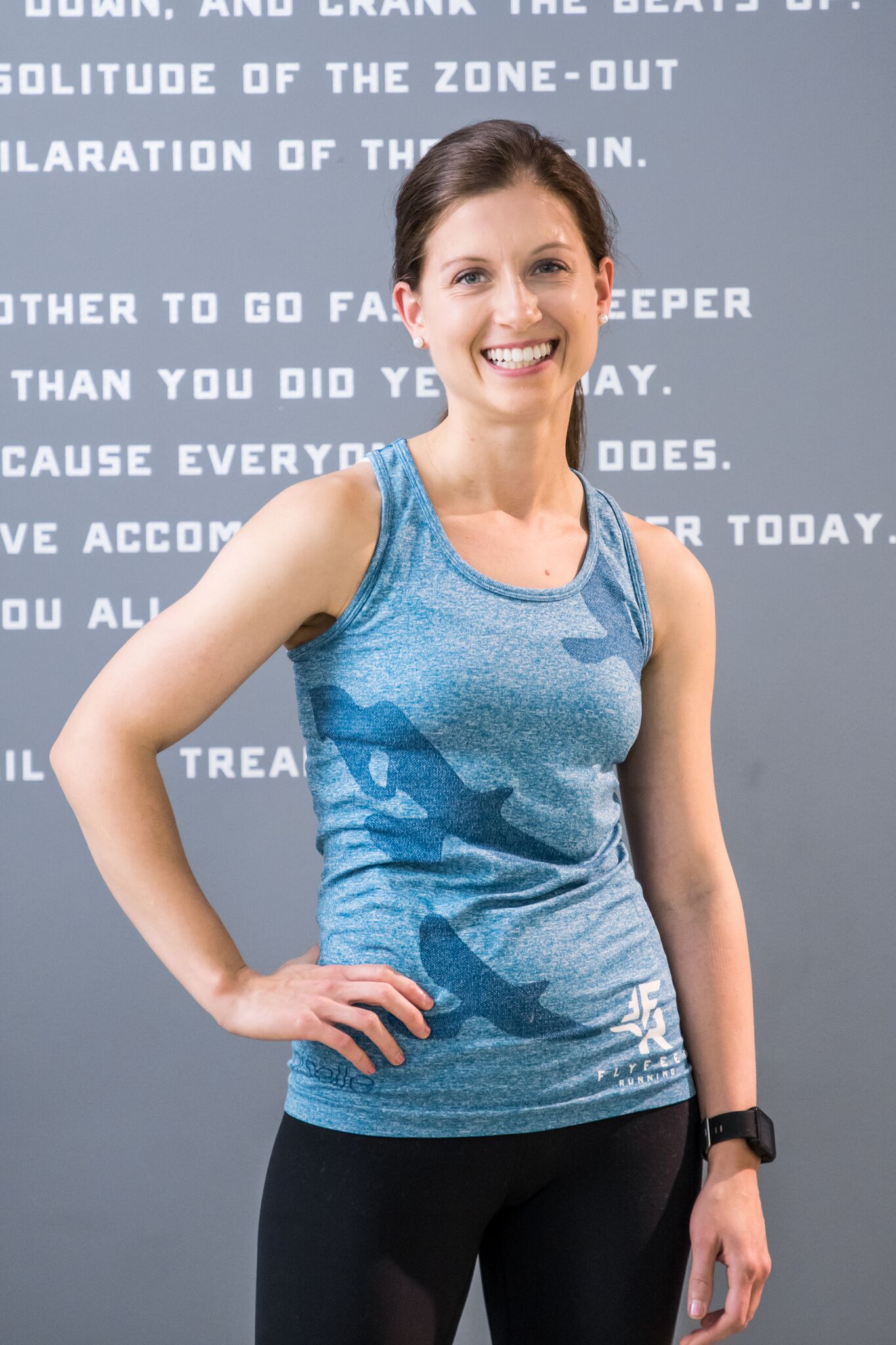 Last weekend was incredible for so many reasons. Tons of people from our community ran and/or cheered their hearts out during the Twin Cities in Motion races. It is my favorite weekend of the year because I get to watch people running with so much emotion and passion. There were sensations of pure joy, grit, and dedication slammed across people's faces and bodies. One of these people was Fly Feet member, Karina. She first stepped into the studio about a year ago because she was looking to add a little more speed to her training. What she continues to walk away with after every class is something much more than that. Get this…
Karina raced the 10k this past Saturday and found herself in a position during the race where she never thought she would be a year ago. In fact, she went from finishing as the 53rd woman in 2016 to 5th woman in 2017. That's 48 places higher!!!!! Oh, and she ran over 6 MINUTES faster than last year!!!! Karina raced the 10k in 2016 coming off training that focused a lot on mileage, and that's about it. Speed training is what got her in the door at Fly Feet, but there is a huge sense of mental fierceness that she develops every time she shows up for class.
Karina takes a holistic approach by incorporating speed work, sleep, nutrition, and recovery to her training. This means things like the dreaded ice bath, going to sleep as early as possible, and Fly Feet 2-3 times a week with at least one Stride class. She is a regular at Stride and is one of the most coachable athletes because she relentlessly puts herself in the vulnerable situation of trying something new and not being afraid to fail. I've seen this fearless and focused look on her face every workout and it has given her the confidence to go for it when she toes the line on race day.
There is a point in every single race where you have to push so far beyond what's comfortable, both mentally and physically, in order to get to that finish line. The mental intensity that a Fly Feet workout requires is exactly what got Karina to the finish line in a PR and what will set herself up so well to go after next year's goal of running it in sub-40. We'll be on the lookout for Karina as she chases down more PR's ahead!
All Hail the Treadmighty,
Laura